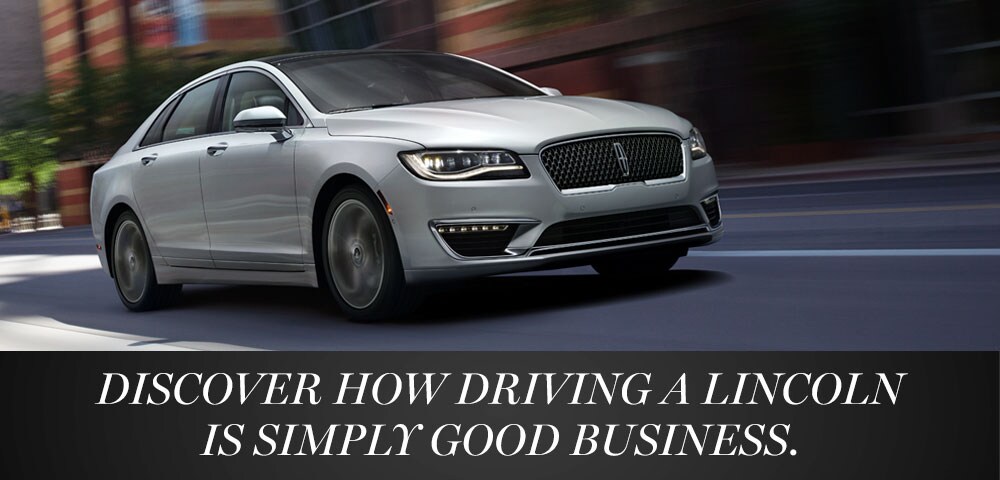 The Holman Lincoln Executive Business Program places special emphasis on business owners and executives. Our Executive Business Program has one overriding mission...save busy professionals time. The Executive Business Program provides a simplified purchase process and ownership experience. 
Special services include: 
- Bringing the desired vehicle to your place of business for a demonstration drive 
- Picking up your vehicle at your office/home for service 
- Washing your vehicle with every service visit 
- Executing vehicle purchase paperwork off-site, an additional time-saver 
- Dedicated Lincoln sales executives Certified, trained and specializing in assisting business clientele 
Lincoln Allowance Offer
To show our appreciation for being a valued Fleet Customer, we are extending an exclusive offer of
$1,000
to employees of companies with an active FIN code who receive a company car allowance.*
This $1,000 Lincoln Allowance Offer* is an opportunity to drive a new Lincoln vehicle and experience all that Lincoln has to offer - technological sophistication, understated elegance, and a sensation that comes from being in an ideal working environment.
You must provide your company's FIN Code to enroll for this offer. At the time of purchase, you must also provide the dealership with proof of your company car allowance.
*Disclaimer: *$1,000 ON PURCHASE OR LEASE OF A NEW 2015/2016/2017 LINCOLN VEHICLE. OFFER IS AVAILABLE ONLY TO CUSTOMERS WHO ARE EMPLOYEES OF A COMPANY WITH A VALID FIN CODE AND CURRENTLY RECEIVE A COMPANY CAR ALLOWANCE. PROOF OF COMPANY CAR ALLOWANCE AND FIN CODE MUST BE PROVIDED TO THE DEALER AT THE TIME OF PURCHASE. MAY NOT COMBINE WITH OTHER PRIVATE OR COMMERCIAL OFFERS, OWNER LOYALTY AND LEASE RENEWAL PROGRAMS. A/Z/D PLAN INELIGIBLE. NONTRANSFERABLE OUT OF HOUSEHOLD. LIMIT TWO PER HOUSEHOLD. U.S. RESIDENTS. MUST REDEEM USING ORIGINAL OFFER; NO DUPLICATES ACCEPTED. PRIOR PURCHASES NOT ELIGIBLE. TAKE NEW RETAIL DELIVERY FROM DEALER STOCK BY 07/05/2016. SEE DEALER FOR DETAILS. NOTE TO DEALER: CLAIM IN VINCENT USING #33399 AND ECERTIFICATE NUMBER - MUST VALIDATE FIN CODE AND RETAIN EMAIL CERTIFICATE AND PROOF OF COMPANY CAR ALLOWANCE.