Sync® 3 is our easy-to-use, responsive voice-activated technology. Discover the system's quick reactions to your conversational voice commands. Experience the smartphone-like touchscreen with impressive responsiveness. You'll also find a sleek user-friendly interface to help you connect to and control your smartphone. Locate your favorite restaurants with simple destination entry via the optional navigation. Sync 3 is fast, smart and easy to use.12
VOICE RECOGNITION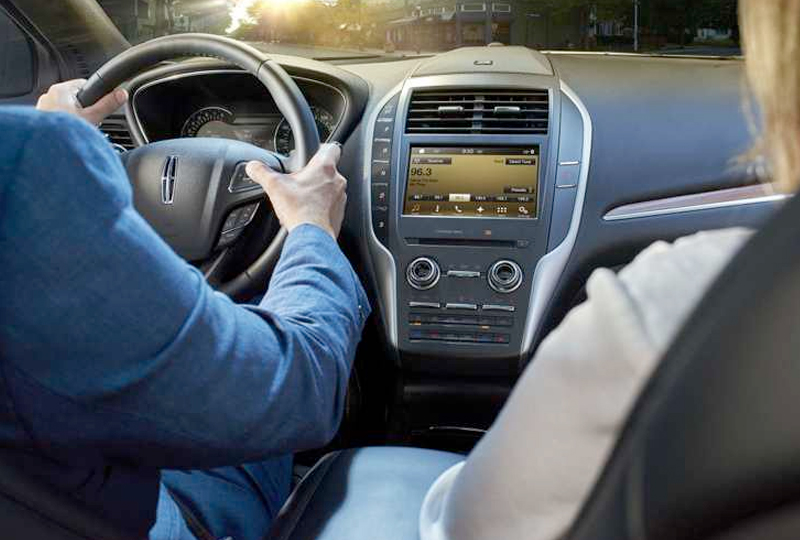 With enhanced voice recognition, you can speak to SYNC 3 with simple real-world voice commands and the system responds to your voice. Controlling your phone and more is as easy as saying "call office."
LINCOLN AND WAZE. NAVIGATE THE ROAD WITH EASE.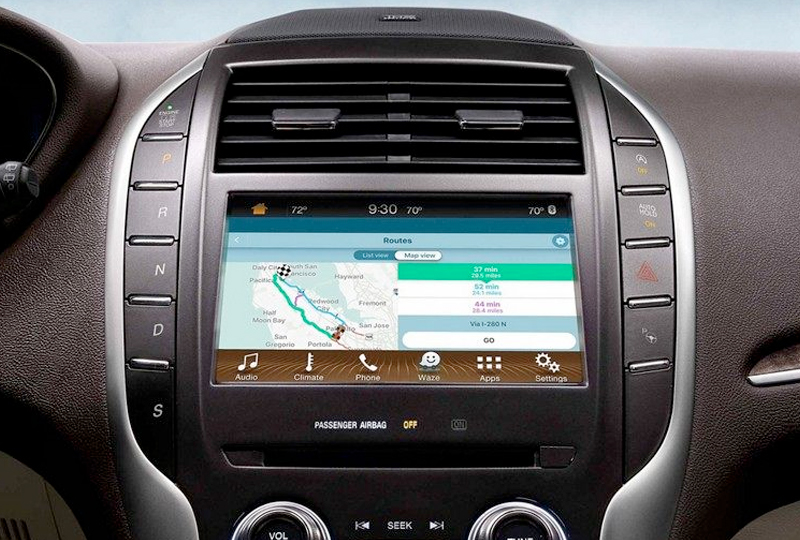 Navigating the road with your Lincoln has never been more simple. The much-loved navigation and traffic app Waze is now compatible with SYNC® 3 AppLink® . Using crowd-sourced traffic information shared amongst other drivers, you can find the route with the least amount of traffic so you can get to your destination with ease. In addition, you'll receive real-time alerts about accidents, road hazards, and traffic jams. Moving Waze from your device to your vehicle's touchscreen allows you to operate the app easily, which means you are free to keep your eyes where it matters most-on the road. Available via iPhone® in Lincoln vehicles equipped with SYNC 3 with Software Version 3.0. Waze is also available on Android Auto.™*
LINCOLN+ALEXA, A MATCH MADE IN TECH HEAVEN.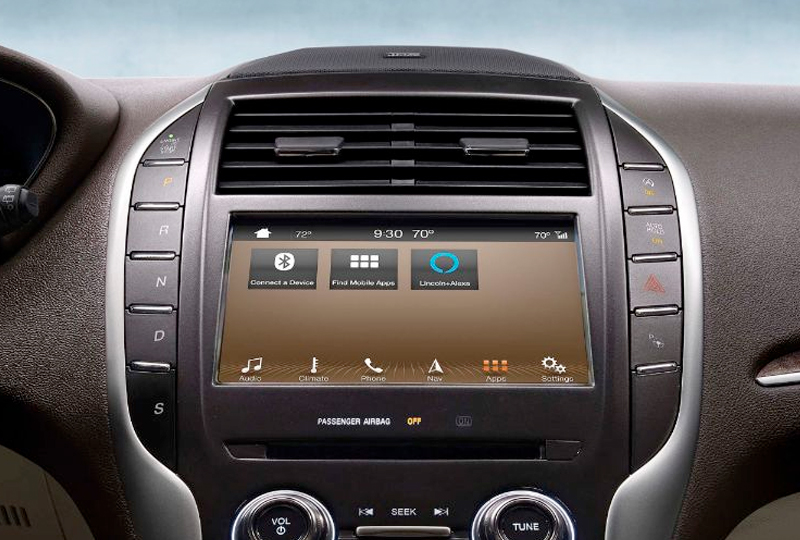 Introducing Lincoln+Alexa-bringing the amazing capabilities of Amazon Alexa from your home to the road. By using the Lincoln+Alexa app and connecting via SYNC 3® AppLink® , you'll have access to Voice Navigation, Traffic Information, over 30,000 Skills, Amazon Prime shopping and can even control your supported Smart Home devices. Stay connected, no matter where you are.**
AUTOMATIC UPDATES OVER WI-FI25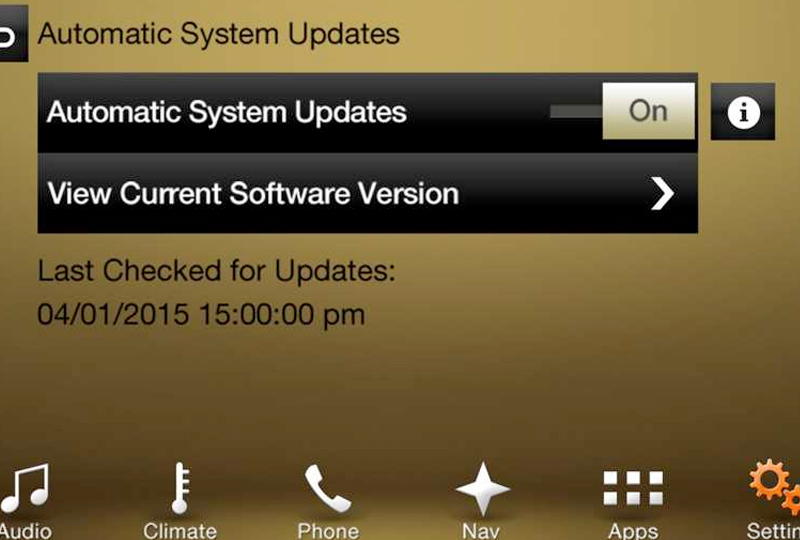 Keeping SYNC 3 current with the latest software can happen automatically as new updates become available - all that's required is a Wi-Fi connection.25
25. You must have Bluetooth® -enabled phone paired to you SYNC system. The Bluetooth word mark is a trademark of Bluetooth SIG, INc. HD Radio is a proprietary trademark of iBiquity Digital Corp. iPhone®, iPad®, iPod® and iTunes® are registered trademarks of Apple Inc. The terms Wi-Fi® is a registered trademark of the Wi-Fi Alliance®. Optional Navigation System map updates cannot be received via Wi-Fi and require a separate update. Sony is a registered trademark of the Sony Corporation.
*Commands may vary by phone and AppLink software. Don't drive while distracted. Use voice-operated systems when possible; don't use handheld devices while driving. Some features may be locked out while the vehicle is in gear. Not all features are compatible with all phones. Message and data rates may apply. iPhone is a trademark of Apple, Inc. registered in the U.S. and other countries. Android Auto is a trademark of Google Inc.
**Requires available SYNC 3 AppLink version 2.2 or higher. Don't drive while distracted or while using handheld devices. Use voice controls. Certain Alexa functionality is dependent on smart home technology.